The Autumn Leaf Quilt Top is assembled! I needed to add a small border, but since I started with Fat Eights, I didn't have enough of any of the fabrics I used. Since the quilt is large, 87" square before adding a border, I wanted the border to be small and I didn't want to use my background fabric. I decided on this fabric: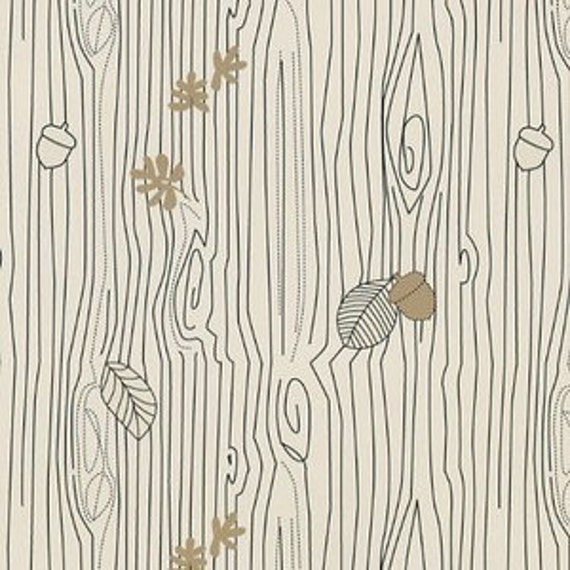 I thought it'd be perfect, fairly neutral and it goes well with my leaf theme. The fabric is called "Day at the Zoo - Cream Bark from Camelot Cottons". I had a yard, which would have been just enough, but this fabric is directional, so I wanted more to have all the borders heading in the same direction. I went back to the shop I'd gotten the original yard from,
JAQSFabrics
, on Etsy. She had two yards left, so I ordered them both, yesterday, and she's already shipped them. The two yards will allow me to cut long strips for the side borders. This is the first fabric I've purchased since December 1,2012. I think my "Fabric Diet" is working very well, 82 days of no fabric purchasing. Now, I'm back on the wagon, and I'll shoot for more than 82 days, this time!
Here's some photos, to show you what I mean.
Me, trying to hold up the quilt top.
Using my "design grass".
Here's a close up of one of the 3" borders. I think it'll be great, when it's finished. Now, I'll piece the quilt back, while I'm waiting for the rest of the border fabric to show up.
May your bobbins always be full,