You may remember that my granddaughter Erin asked me to make her an Elephant Quilt like the one below. I told her I'd be happy to, but she couldn't be in a hurry. She wanted her elephant to be blue.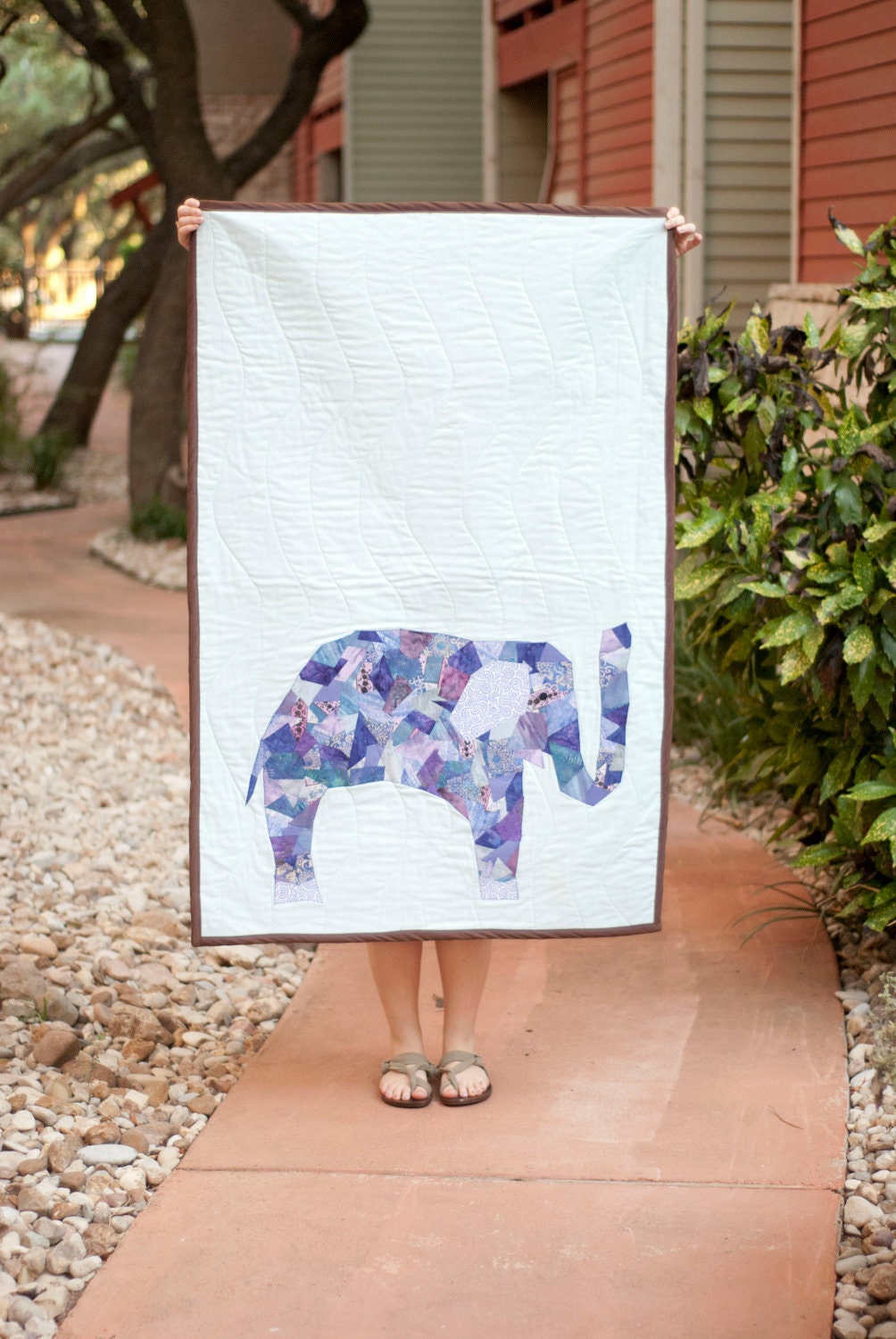 I really didn't like much about the above quilt. Way too much white, with an elephant plopped down towards the bottom. I was sure I could do better, while keeping with the spirit of what Erin asked for.
I decided to do small 3" triangles for the elephant body, and some square patchwork for the ear. I tried to place a bit of dark where I thought the eye should be. I did some green HSTs to imitate grass; and found some blue batik for the "sky". I used Kona Deep Blue for the binding. Over all I'm very pleased with the quilt top. Below is the back. I used some leftover 3" triangles for the center band.
Erin moved to the North Carolina Coast, this month, and so far I don't have her new address! When I get it the Blue Elephant Quilt will be on it's way.
May your bobbins always be full,