I'm on Plan C for Erin's Elephant Quilt. This has been quite a journey, since I've never done a quilt like this.
As a reminder, this is what she asked for: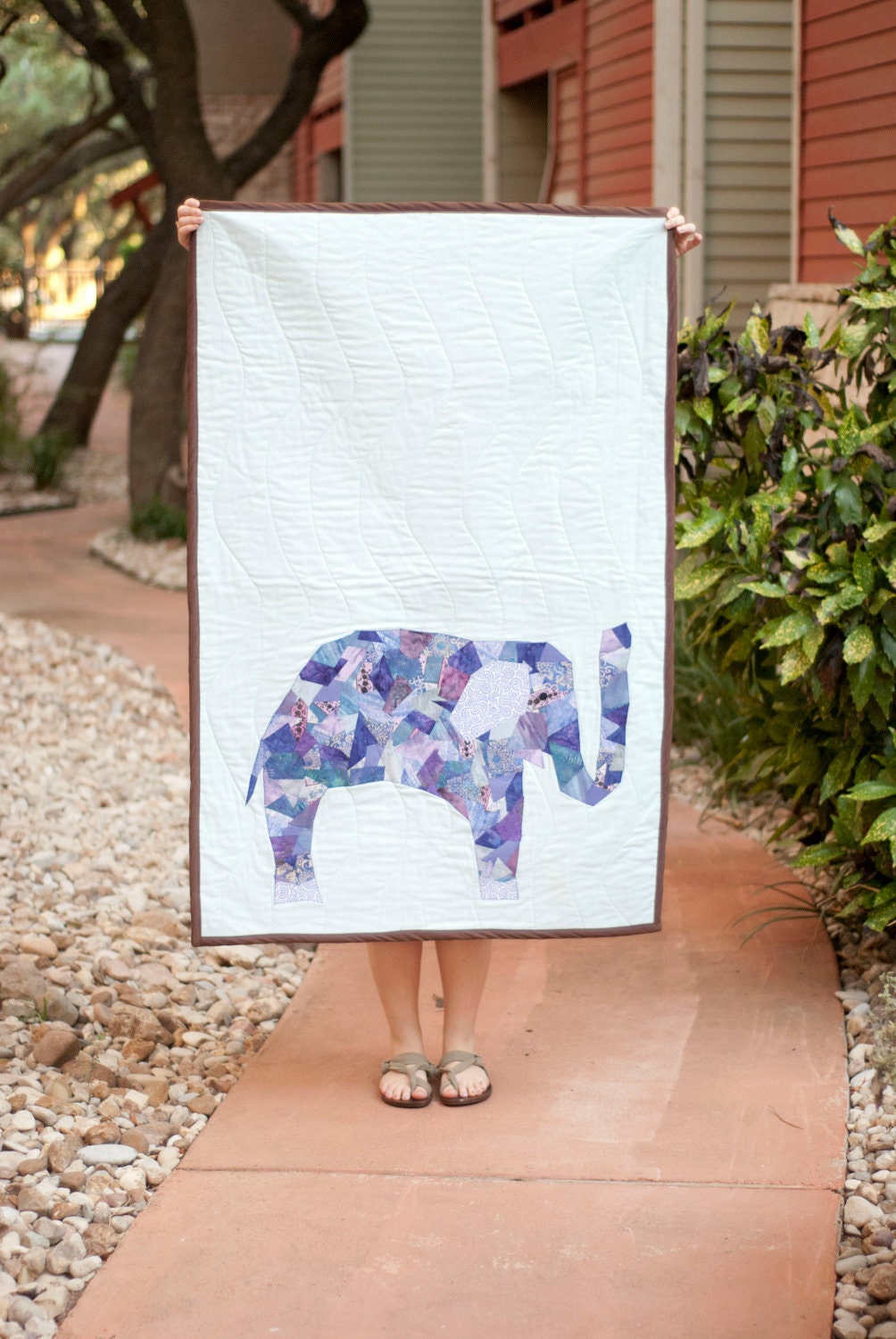 She didn't care what size, and she wasn't in a hurry, thank heavens. She did request a blue elephant. I didn't like several things about the prototype, so her finished quilt will be very different. But it will be a Blue Elephant Quilt.
This is what I have, so far, on my "design floor". I contemplated, using long strips of green, for grass, but I really happy with the HSTs. When I laid them out, I actually giggled, the two pieces together made me very happy. I have some Kona Sky to use for the "sky". There will be no sea of white on the finished quilt.
May your bobbins always be full,