In December, I had a request from my granddaughter for a quilt, via FB!
Erin's a great granddaughter, and I'm happy to start this quilt for her. Here's another photo of her inspiration.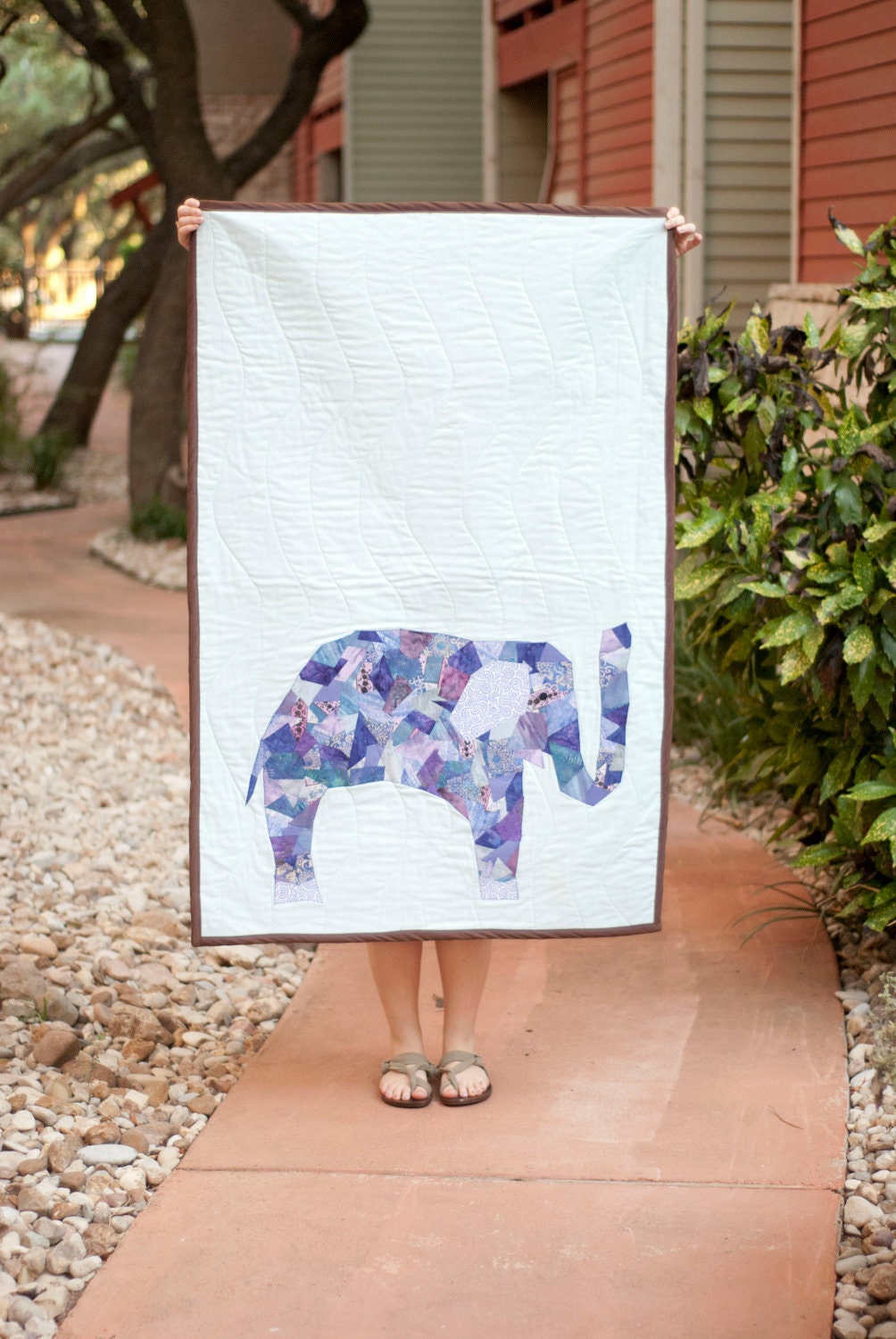 Erin says she really doesn't care what size, so I think I'll shoot for about the same size, 36 x 56 inches. Instead of purples, she'd prefer blues. These are the fabric scraps I've pulled for the elephant:
I've never done anything like this, but I'm fearless, so here it goes!
May your bobbins always be full,